The Highland Fling 2018
TIME: 10 Hours 07 Minutes and 09 Seconds
OVERALL : 107th/673 finishers
GENDER: 13th/186 females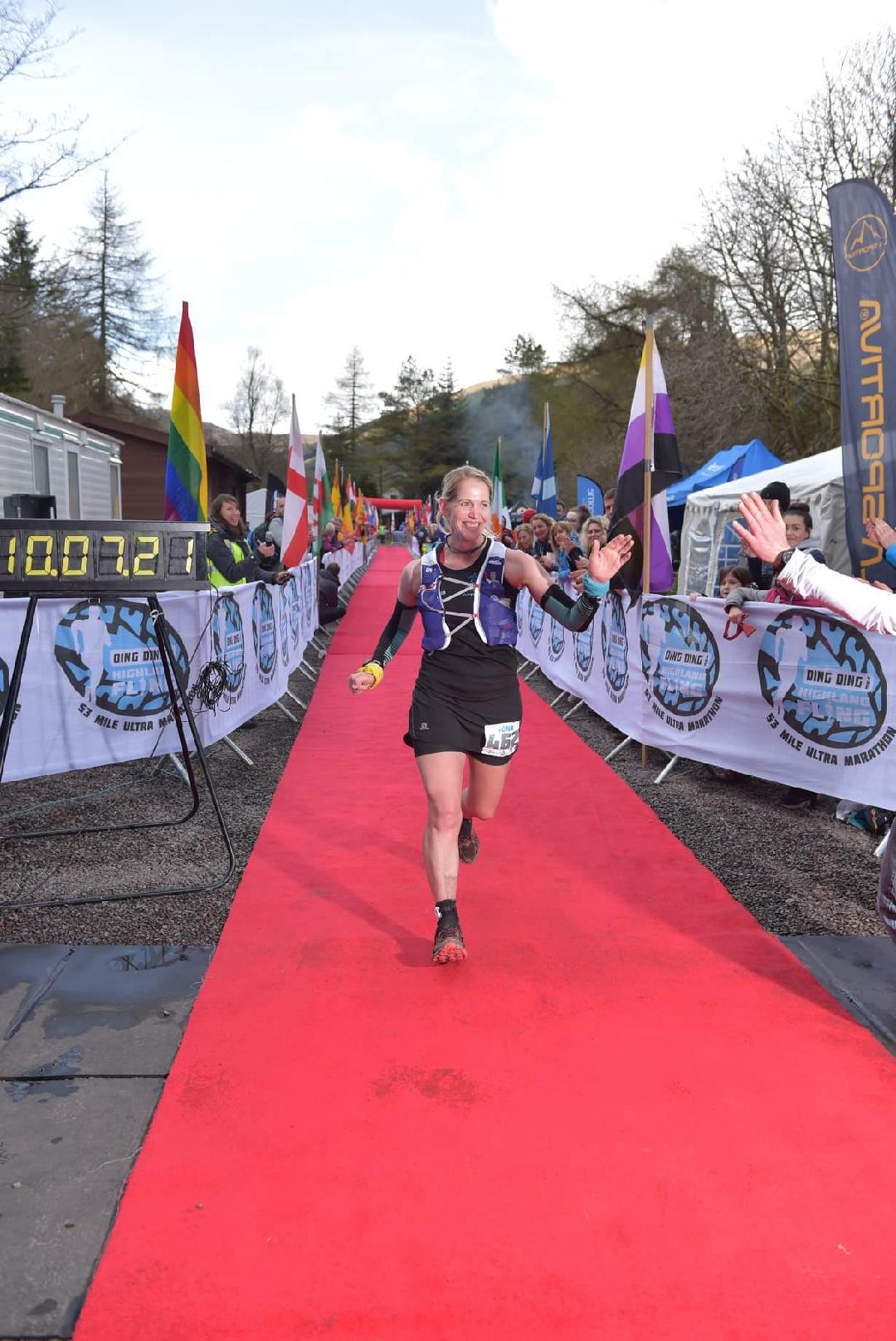 The Highland Fling 2018 was to be not only my first 'A' race of the season, but my first race of the season. My run training went downhill in January after a foot injury threw me off course and I wasn't back to high weekly mileage until the end of February, which meant about 5 weeks of proper training before the taper began. What could possibly go wrong?!

I kept my cross training high and did what I could – weights were OK, the cross trainer was bearable and cycling was fine, so although I wasn't getting the amount of running I would have liked in I was still able to maintain my fitness; everything would be fine! From the start of March onwards I was back to the hills and the mileage was on the up, the back to back runs were back and come April I was back on the West Highland Way for the first time since last June and really clocking the miles again. The coaching plan from Neil had been pretty much followed to the T (yes, even the dreaded speed work!), I wasn't quite at target race weight but you can't have it all, my foot wasn't giving me any bother and I felt mentally prepared. It was only 53 miles and even though I wanted to race it it was really just a test race to see how everything felt for the West Highland Way race, so the main goal was to finish it uninjured.
Friday afternoon came round and I finished up at work, drove through to Milngavie to register and was home and finishing my kit prep by 8pm. I'd decided to go to bed ridiculously early as Craig was heading out and would be back at midnight, so knowing I'd wake up then I got a good few hours sleep before he did. I actually thought I'd struggle to get back to sleep but I was out like a light and slept right through until 3.15am.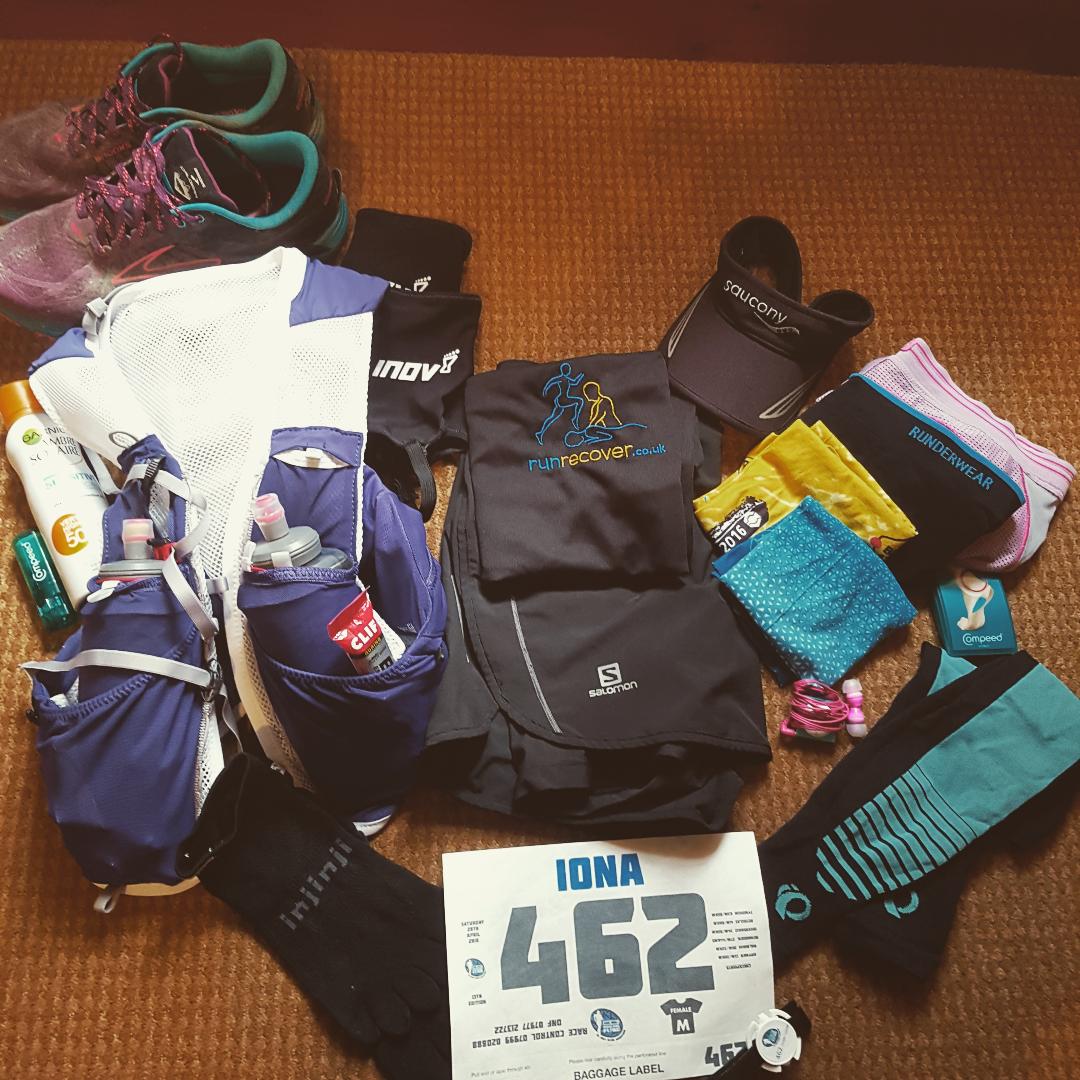 By 5am I was in Milngavie, drop bags were in the right vehicles, a nervous coffee was consumed and it was time to get to toilet queue, listen to the race brief and get to our start pens. Once again I chose the back of the sub 10 hour pen and once again it was a brilliant choice. Good lucks were dished out and then bang on 6 we were away – Highland Fling round 2!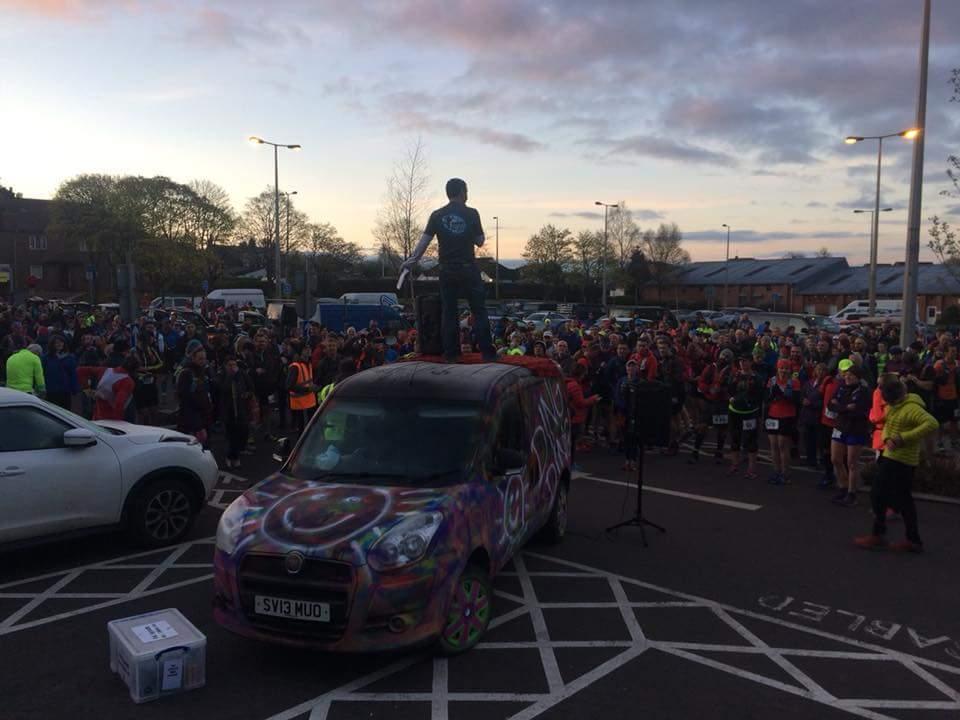 The first section, as always, flies by. I ran with Derek all the way to Gartness, him slightly behind pace and me slightly ahead, then caught up with Scott who was fairly moving and we chatted while zooming down the road to Drymen where there was a kit check. As we re sorted our bags after the kit check we all started running at our own paces and that was the last I'd see of them until the finish line! My first struggle came way earlier than expected – on the climb out of Drymen! My legs felt a little jelly like so I used this as a chance to slow and eat. I upped my pace to a run again and felt that I wasn't quite feeling 100%, but I had no reason to be walking on the undulating hills up towards Conic, so pushed on as far as I could until the steep climb up Conic began. Huffing and puffing up the steep bits, running anything runnable, cheesing for the photographers on the top and then trying not to over do the decent to save the quads for later in the race. One bottle of coke down, 10 minutes ahead of schedule and back to feeling OK, I bounded into the Balmaha for a super quick check point stop courtesy of Karen Wallace.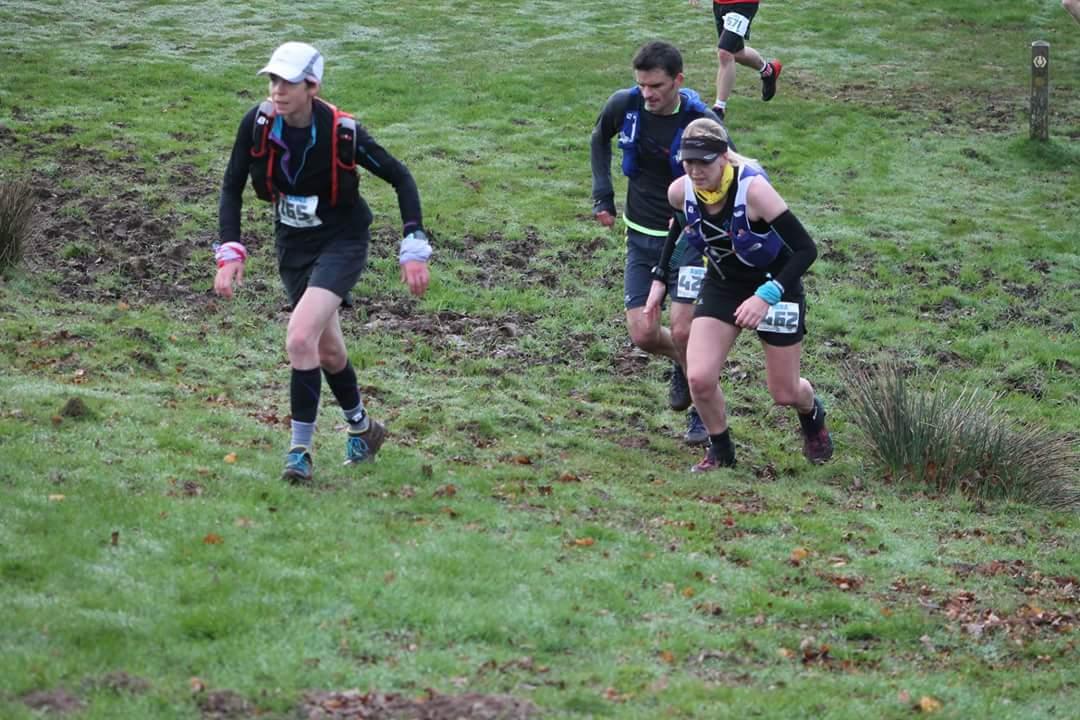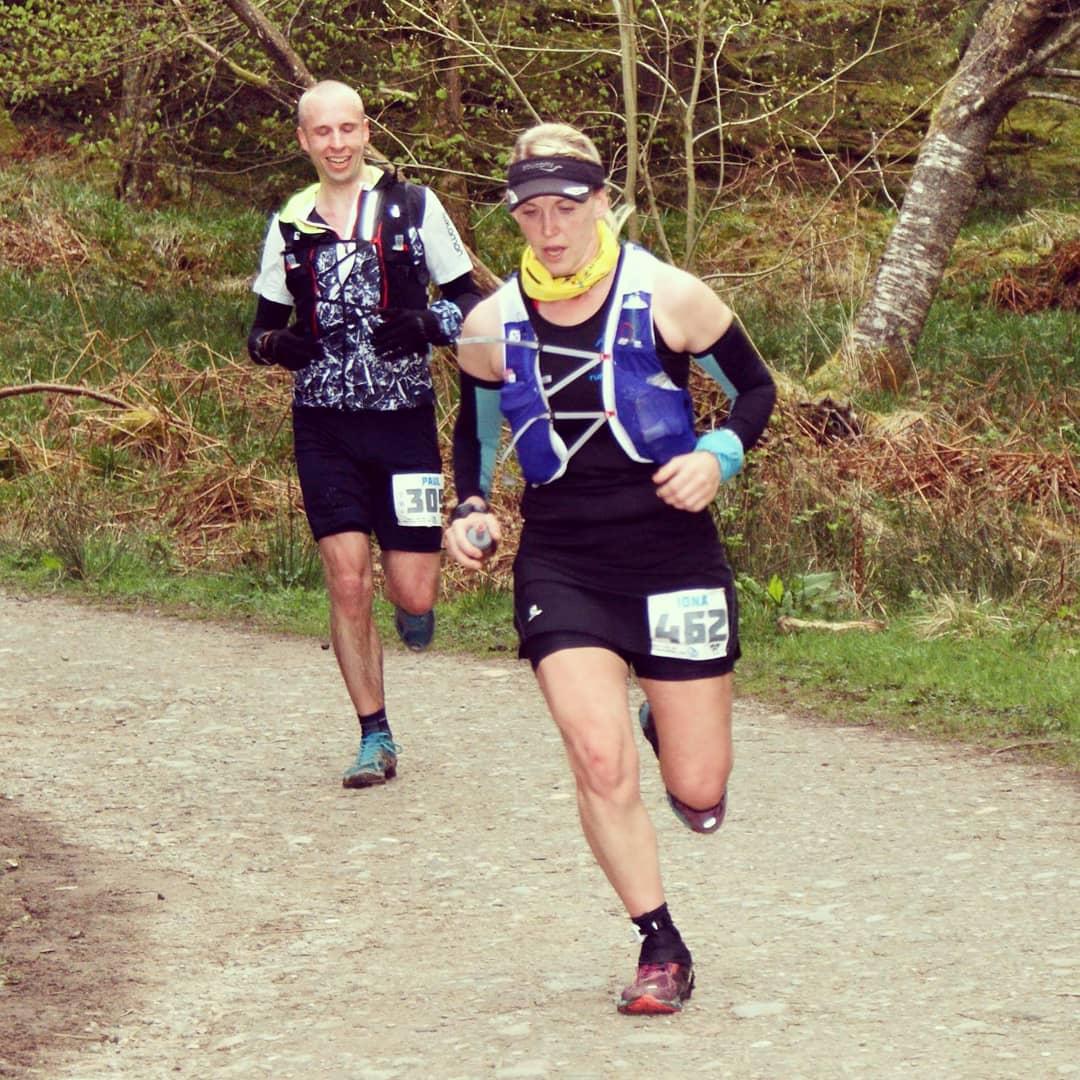 Onto my favourite section from Balmaha to Rowardennan. My legs felt OK, the climbs still hurt more than they should have but missing a few months of proper training will have that effect! The paths twist and turn, there are sharp up hill sections and downhill sections but it's all pretty runnable. I was on my own for a lot of this section except when Andy Janetta caught up with me and we ran a few miles together. He pushed on after Rowardennan and ended up having an amazing first Fling which just goes to show training pays off!
I was through Rowardennan bang on schedule again and enjoyed most of the next section along to Inversnaid. The long slog up and out of Rowardennan gave me time to slow my pace and eat again, but I still don't think I was eating enough and I started to feel a bit wobbly again. An emergency small can of coke was consumed which saw me through to the next checkpoint at Inversnaid.
Inversnaid to Beinglas – the technical section. I'll never be a fan, but I felt strong this year. I was moving at a good pace and chatting to Max Holloway who was running the race for the second time, but had been injured recently so wasn't going all out. His "easier" pace was perfect for me on this section; it's not runnable and there so much scrambling and climbing so having someone to chat to all the way along really took my mind off how difficult it really is. Then it was on the undulating stretch to Beinglas where you can actually get running again.
By now it was getting hot! Not ridiculously warm but when you have trained through the worst of winter months this was a bit of a shock to the system! I nearly had a bad fall coming into the check point where I kicked a rock at full force and started a slow motion fall down a hill, but somehow managed to regain my footing and carry on unscathed. That toenail will not live to see the end of the month, but it could have been a lot worse! The pace was up again and I pushed into Beinglas ahead of schedule and 25 minutes ahead of my 2016 time.
I walked out the check point with my drop bag, ate some crisps to try and replace some salt and started the climb up Glen Falloch. I was tired and my hip flexors were really starting to ache. I ducked off the path to fix my shoe and finally remove a stone that had been bugging me for ages and after that my pace dropped and dropped. I couldn't seem to get running again and any time I did it wasn't for long before my hips seized up and I had to walk to shake them out. By the time I got to the sheep underpass and on to the climb up towards cow poo alley I'd started to feel really queasy and hot. I was still on target for a sub 10 hour finish but I was starting to feel it slip away. After cow poo alley I just empty and I was ready for my race to be over. It was lovely to see Katie, Graham and Gavin and hear their cheers from a few hundred feet away, but after the gate I was back on a low. I never had lows this late into races and it had ruined any hopes I had of a strong finish. People started to pass me coming through the forest; usually where I have a strong point and move up the field. I trundled the downs, wobbled the ups and finally I was onto the last 3 mile stretch through Auchtertyre.
Run a bit, walk a bit, wobble a bit… I was getting there slowly but surely. I passed walkers and families who all cheered me on but this low wasn't passing and I was slightly gutted as I saw 10 hours tick by on my watch and I was just coming into Tyndrum.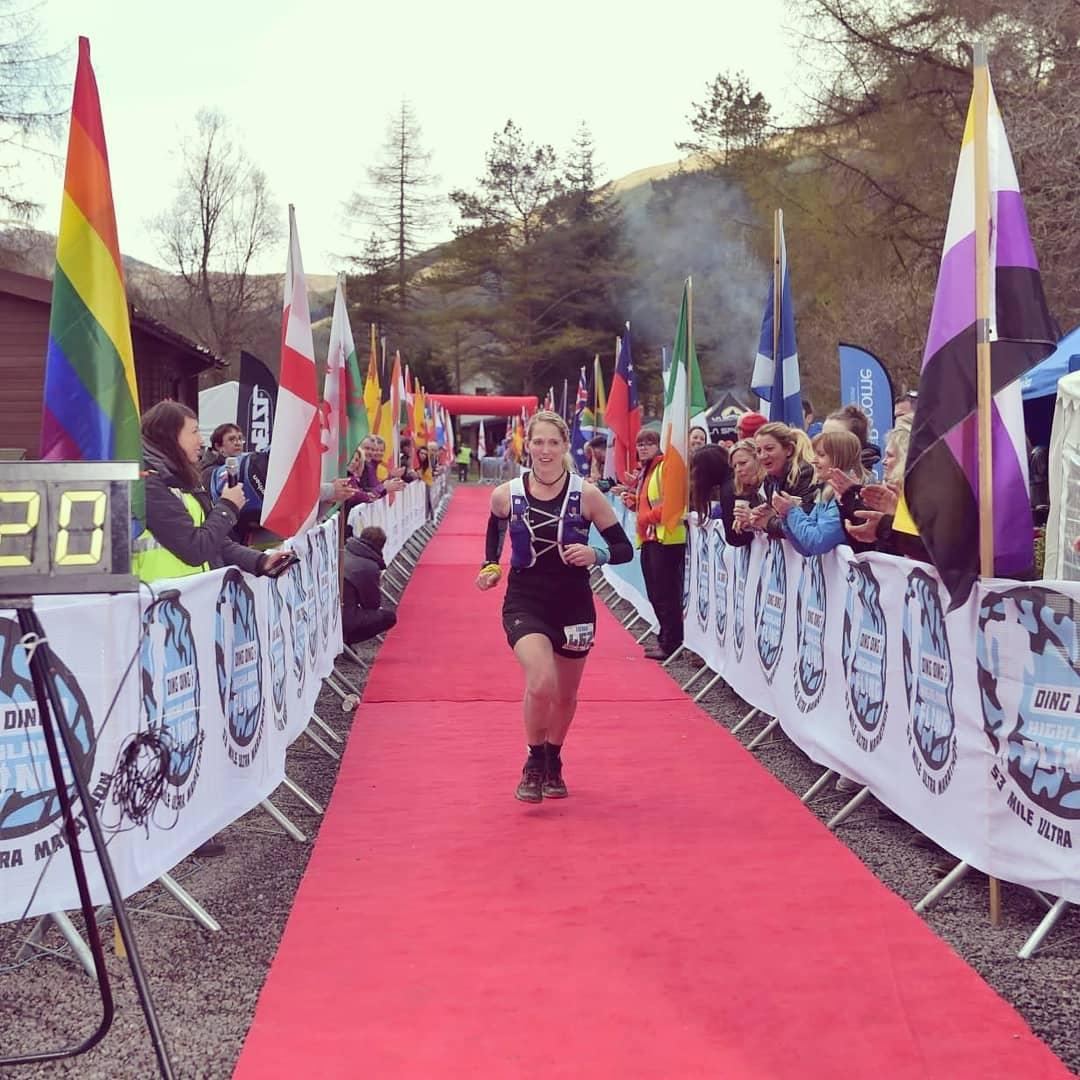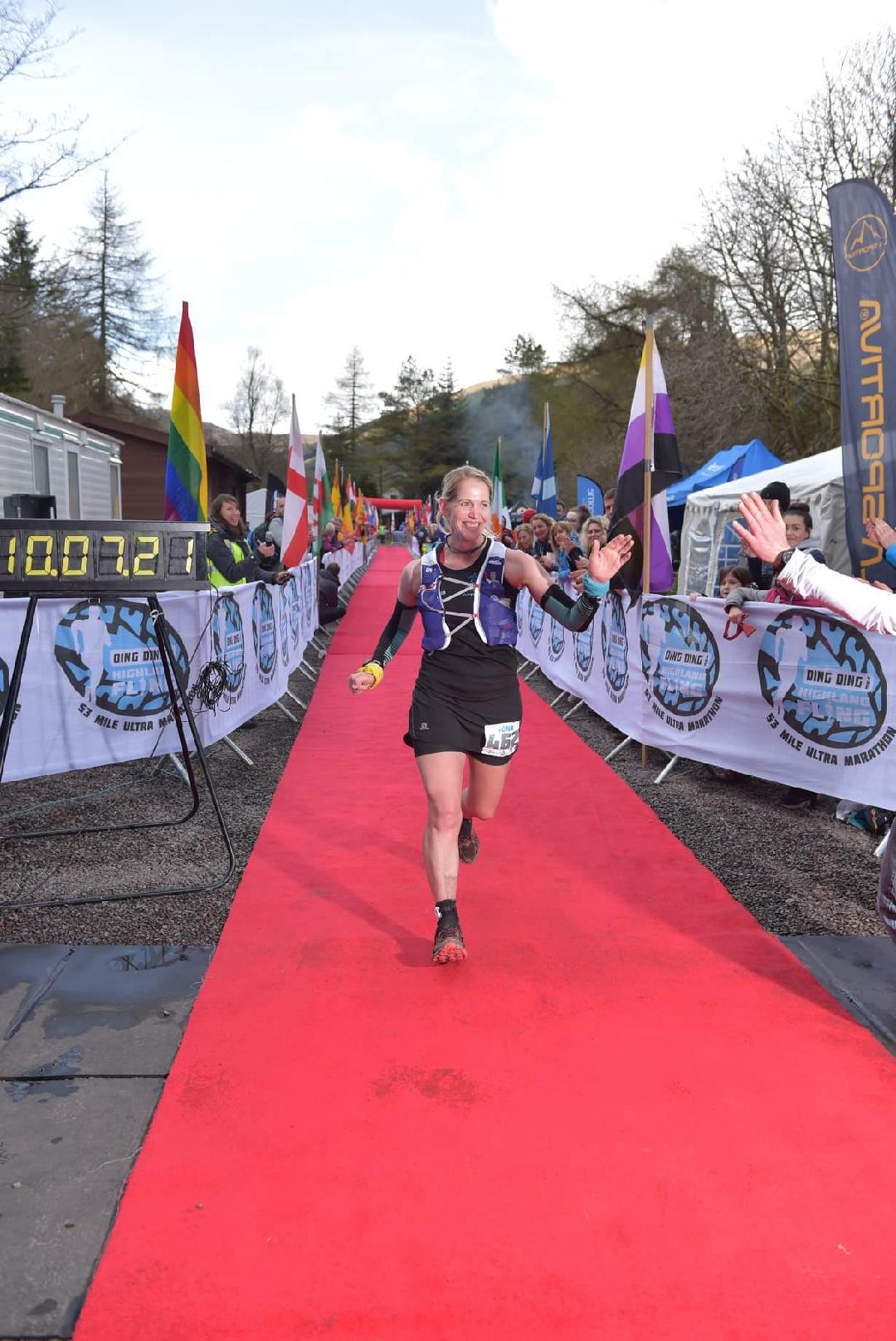 The minute I heard the piper and could hear the crowds I got another boost to run. I saw my mum and mother-in-law as I rounded the last bend and I geared myself up for a final sprint down the red carpet and I couldn't help but grin from ear to ear. I had nothing left to give and I'd finished just under 30 minutes faster than I had in 2016, so in many ways I'd had a brilliant race, but it also hurt a lot more than it should have and I know exactly what I need to do in advance of the West Highland Way race which is now under 7 weeks away.
As ever this would have been possible without my crazy run chums who drag me over some of the toughest terrains, come running at stupid o'clock with me and put up with my terrible chat and of course to Neil for the awesome coaching and for changing my programme time and time again when I forget what races I've entered/when life gets in the way.
Onwards to the big one. Time to give it everything I have…