I'll be totally honest. I'm exhausted! Battering out high mileage training for the West Highland Way Race and teaching 3-10 year old children to swim for 8 hours a day is pretty hard, both physically and mentally. I knew this would be hard work from the word go, and every single mile I have churned out so far is being ticked off as me being another mile closer to being ready for the hard work I will have to put in come race day. But it's going to be another gruelling 5 months of hard work before I'm even ready to toe the start line. I'm currently in week 5 of my training plan, but I'll not bore you with the whole load in one go!
Week 1 (28th Dec – 3rd Jan)
I had a nice rest the week leading up to Christmas after taking a course at work right up until the 23rd of December and not having much time to fit in long runs.
Monday 28th – I had the week between Christmas and New Year off work and decided to make the most of the mild weather and bank some miles on the WHW while I had the free time. I took my dog and ran backwards from the road crossing just before Tyndrum towards Beinglas. My plan was to go all the way to Beinglas Farm and back again, but about 6 miles in I came across a huge heard of cows and had to jump off the path and squelch through a bog to get around them, and then found more blocking the bridge in the direction I was going. So I had to abandon that plan and head back to the car. I've had far too many near misses with cows and the dog, so I wasn't taking any chances! (10.6 miles).
Tuesday 29th – Another day off, another chance to bag some more WHW miles. Minus the dog this time, I drove down to Milngavie to thrash out some flatter fast miles out to the Beech tree and back. Lovely run, so many people out walking and I had great day singing to myself and reminding myself how easy it is to go out way too fast in the first few miles! (14.1 miles).
Wednesday 30th – The weather turned and I was tired, so I went for a short recovery run and then had a good few hours on the couch catching up on American Horror Story! (3.2 miles)
Thursday 31st – Rest and some foam rolling. Quickly abandoned when I re-discovered how painful it was!
Friday 1st – Rest and my first long lie in a long time!
Saturday 2nd – A lovely hill run with some friends from the running club. I haven't been up the Ochils in months, so it was lovely to get a good leg stretch up Ben Cleuch and Ben Ever in the slush and catch up with friends I hadn't seen in a while. (7.9 miles).
Sunday 3rd – Another club run with some other WCH friends. Nice steady pace on the flat. (8 miles).
Total – 44 miles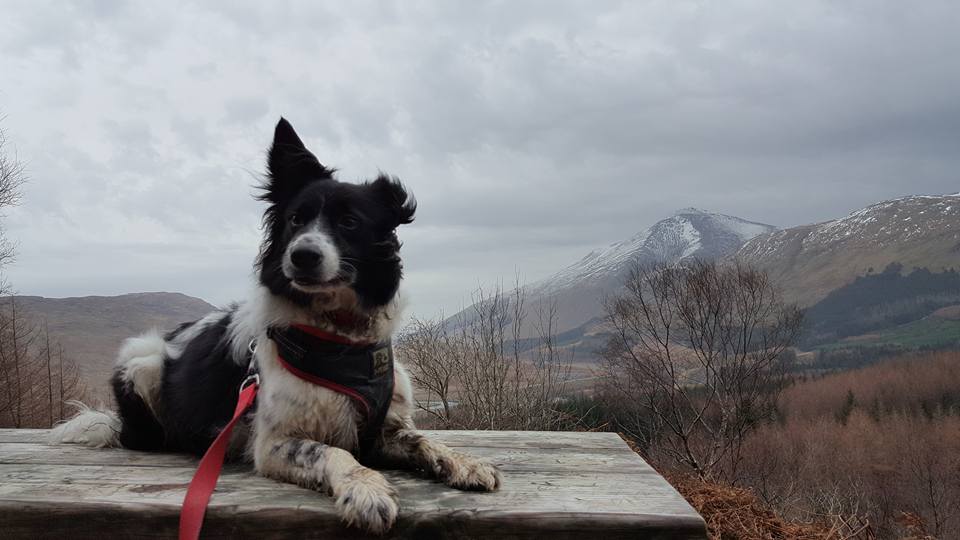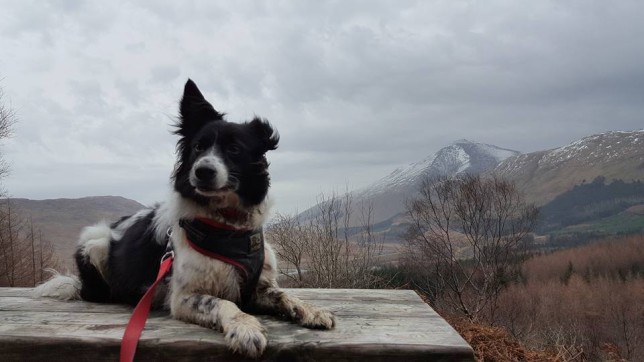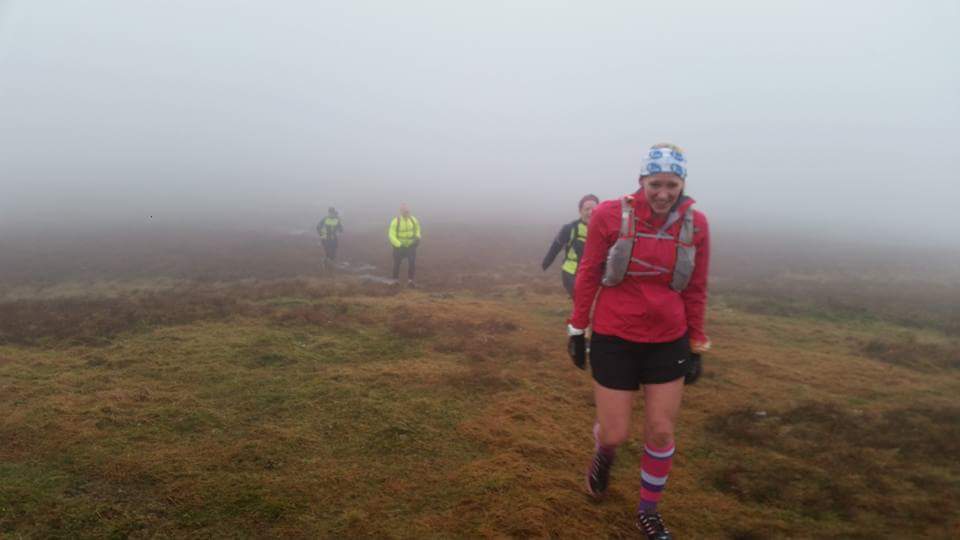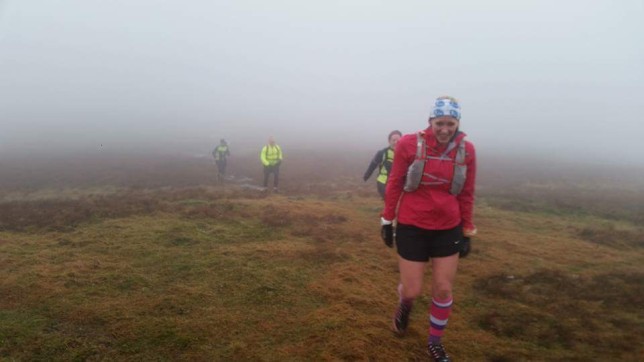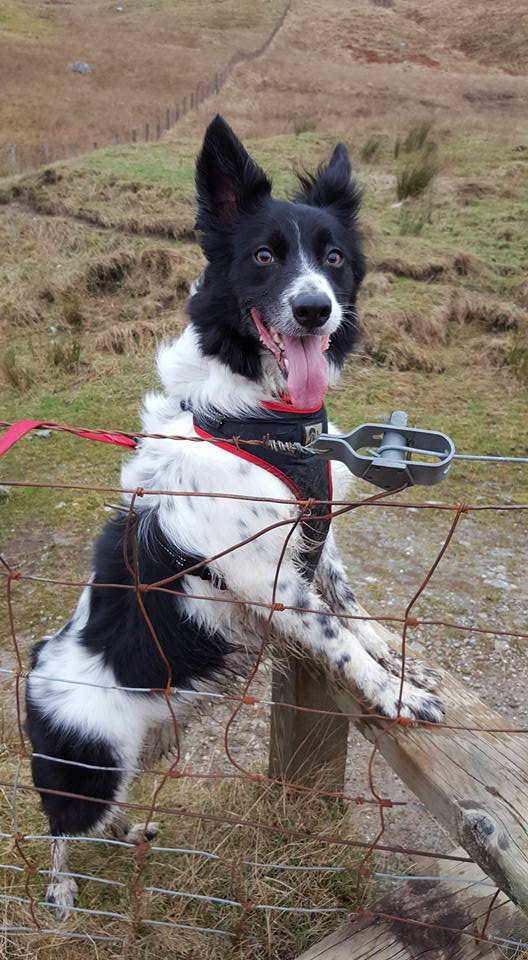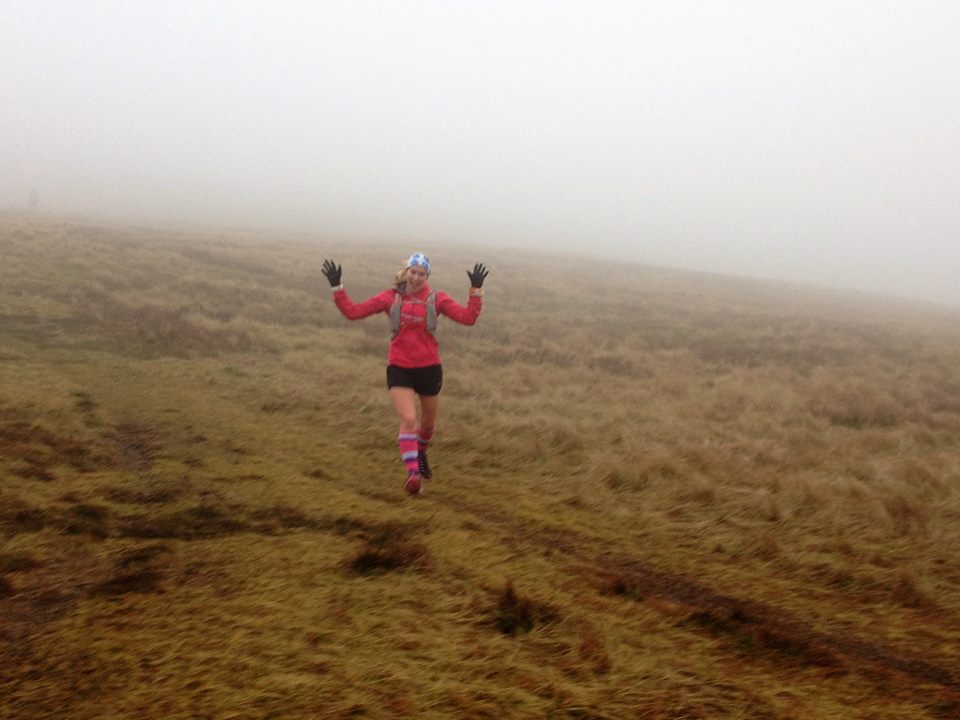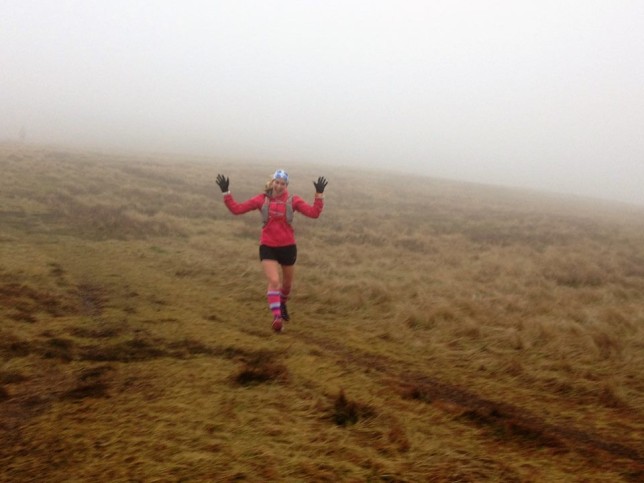 Week 2 – 4th-10th January
Monday 4th – Rest. A nice long dog walk and some beginners yoga.
Tuesday 5th – I decided to break my daily miles into 2 runs today as I really wanted to make the club speed session in the evening, but knew I would be shattered if I did a few miles before and totally knackered afterwards. I took the dog out for a few miles in the morning then gave it my all at the club sessions in the evenings of 8×3 minute sprints. I haven't pushed myself that hard in a long time and I was delighted with my splits afterwards! I know speed work isn't high on the agenda just now and I'm reeling it right in the closer I get to race day, but it was good to see I could still pull it out the bag! (10.7 miles).
Wednesday 6th – My new Brooks Ghost trainers arrived, so of course I had to test them out on my mid week steady run! (8.2 miles)
Thursday 7th – I was late out of work and missed my favourite hill reps session, so I took the dog out and did it myself later that night. Much heaving breathing included… (6.7 miles)
Friday 8th – The day everything froze! It was far too icy to do a proper run, so I cut it short instead of breaking my neck! (4.6 miles).
Saturday 9th – Enjoyed a lovely hill run up and around Dumyat with some friends from running club. It was so cold! (11.2 miles).
Sunday 10th – The run you put off all day and then when you go out the heavens open. I was soaked to the core within 4 miles, but decided to carry on, as you can't turn off the weather on Lairigmor! (10.3 miles).
Total – 51.9 miles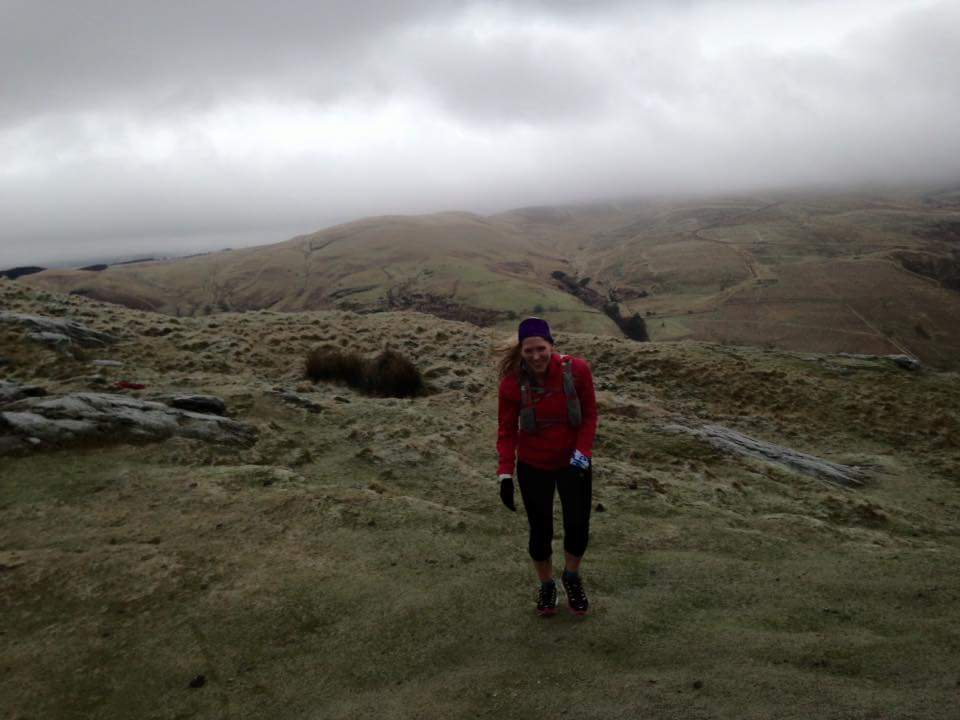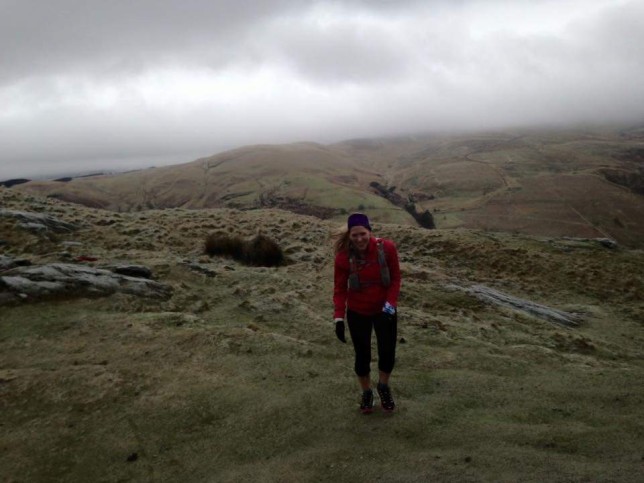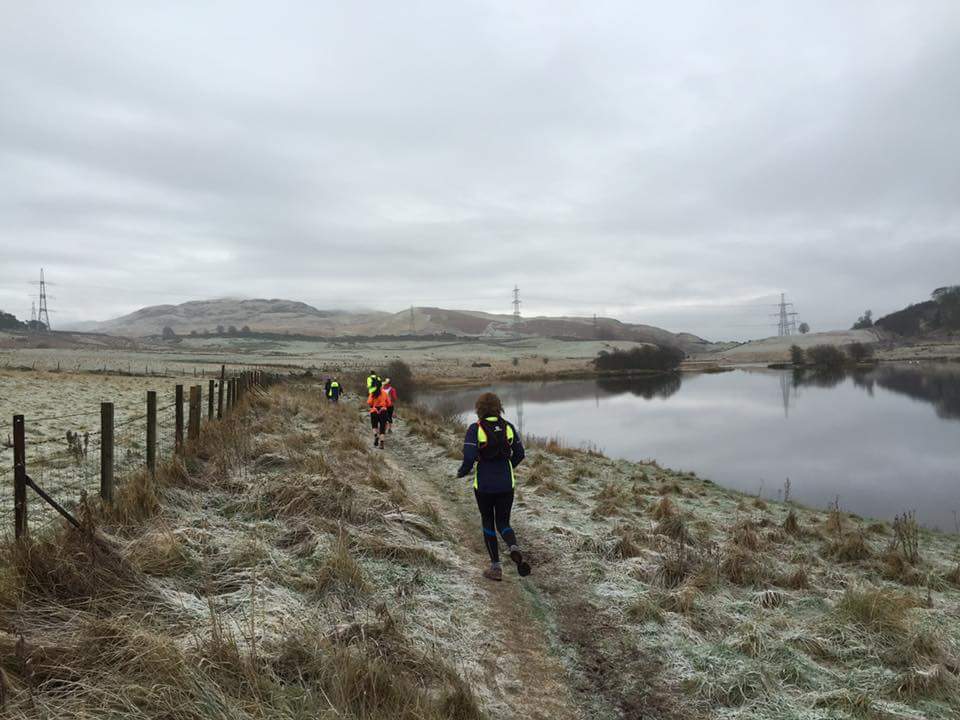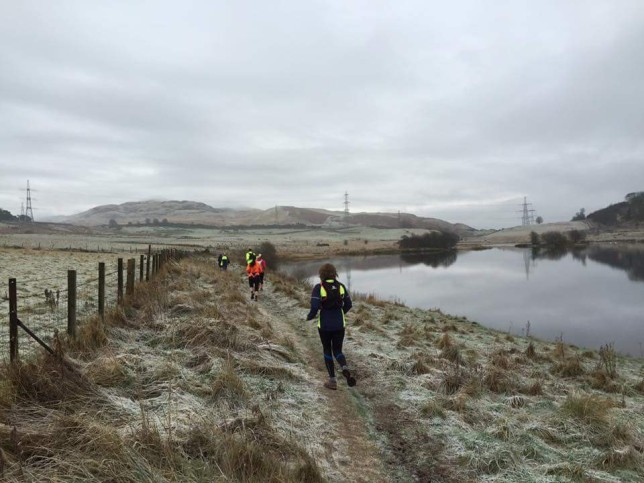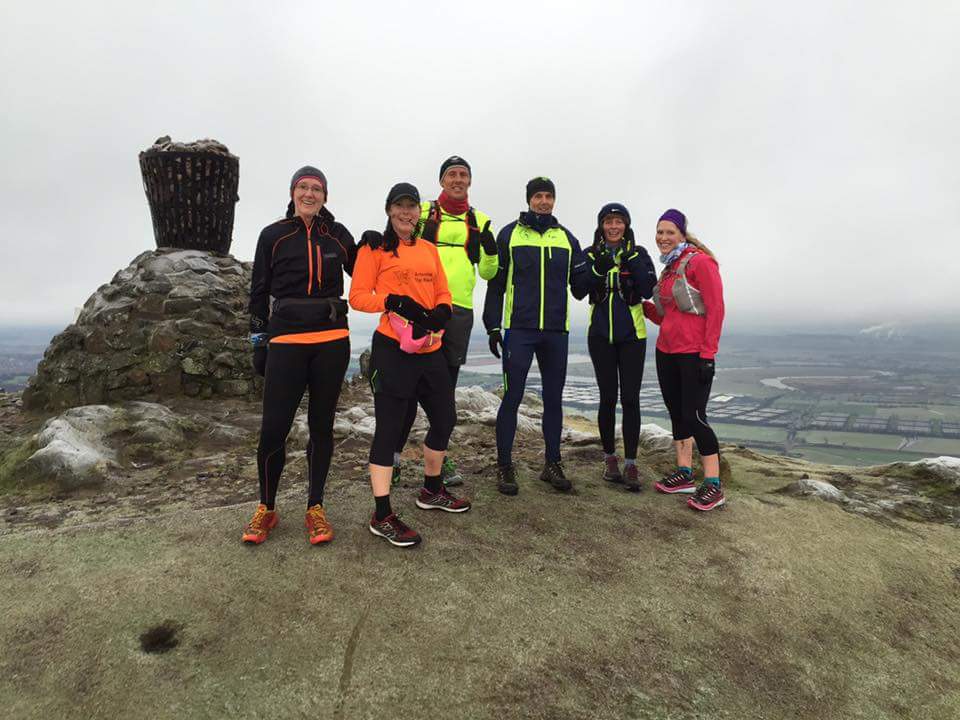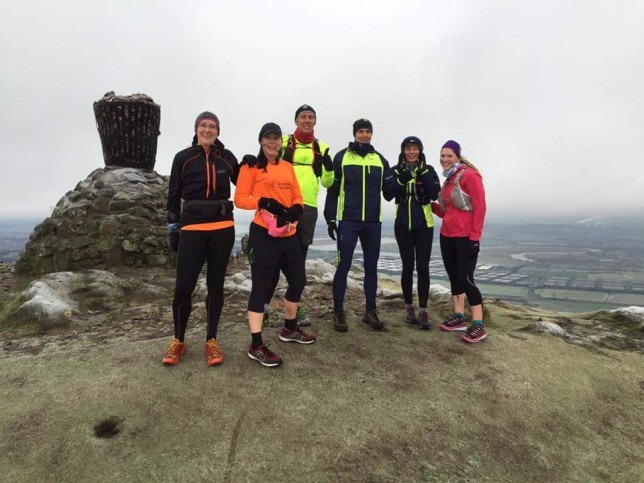 I'm finally getting back to my strength and conditioning training as well after a shock to the system at circuits on Sunday and realising my upper body has given up the ghost! Squats – no problem. Press ups and core work – FAIL!
Time for bed…..